Ypenburg skatebowl, Den Haag
Check out these images on the latest renovation & maintenance project that we have done in the past three weeks. Years of neglect had left the concrete of the Ypenburg skatepark in Den Haag in terrible condition making it nearly impossible to skate. Thanks to gemeente Den Haag we were able to refurbish all concrete and give this facility a second life. We applied our special three step concrete polishing process and gave all concrete surfaces a sealing treatment to make it more weather and impact resistant. We did repair work & replaced all seams in between the modular elements of the bowl. Now the bowl & surrounding streetcourse are in better shape than they've ever been before and we look forward to having some sessions here!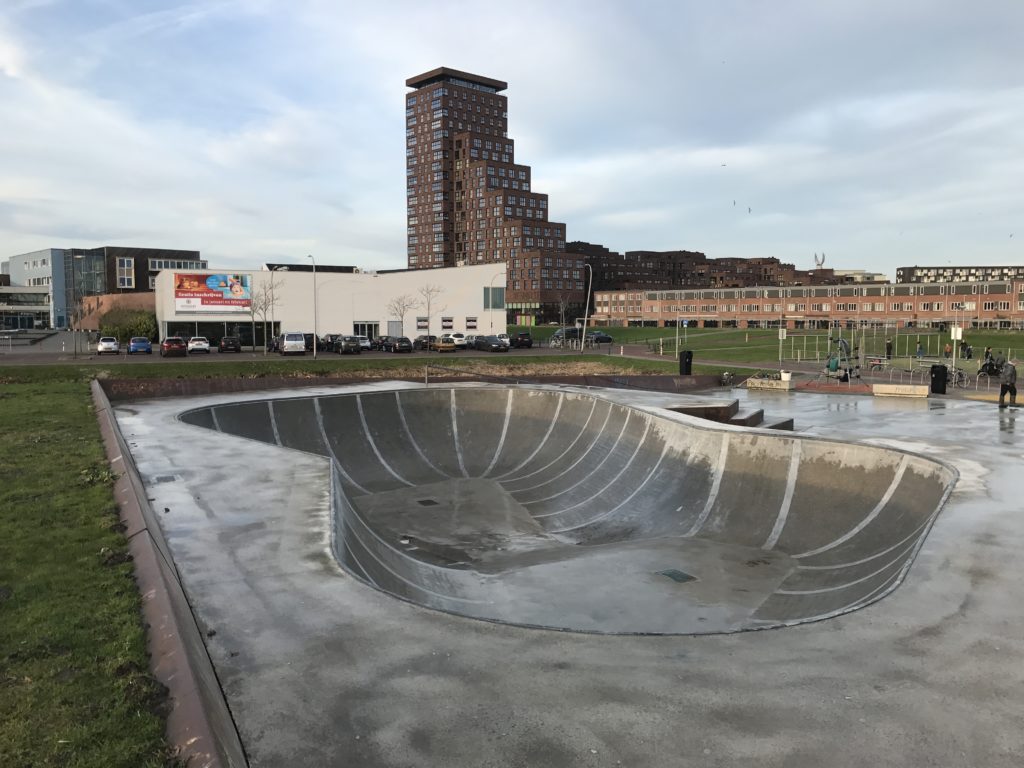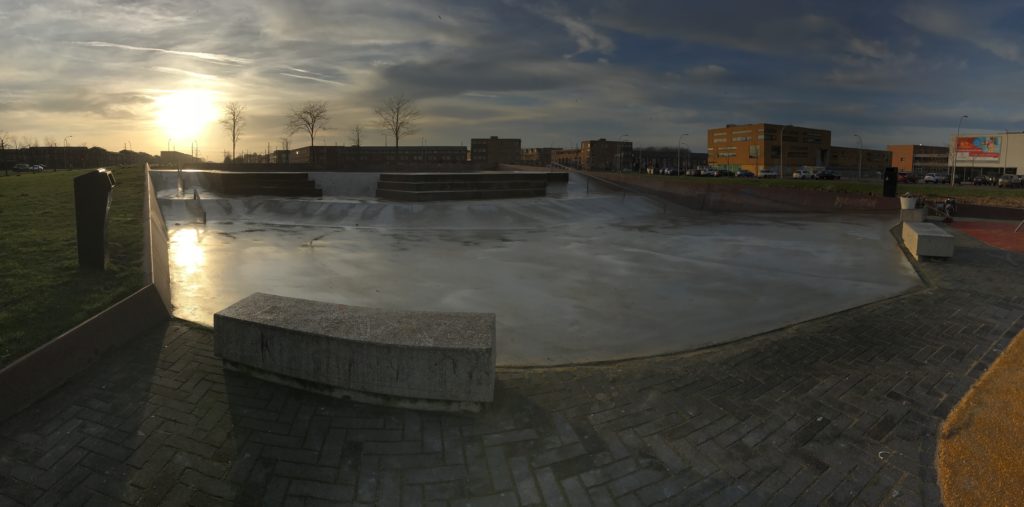 These images below show the skatepark before we started our renovation project. The stones within the concrete mix protruded everywhere and most seams in the bowl had either come loose or were missing. We would like to thank gemeente Den Haag for allowing us to give this skatepark a second life!