Urbansportszone Zeeburgereiland, Amsterdam
We believe good concrete skateparks improve the skate & BMX culture. Seeing the lack of good skating infrastructure in the Netherlands we took it upon ourselves to convince the city of Amsterdam to build an internationally recognizable skatepark that would set the standard for Dutch skateparks for the future. Having recently finished the final design we expect the 'urbansportszone' at the Zeeburgereiland to be built in 2018.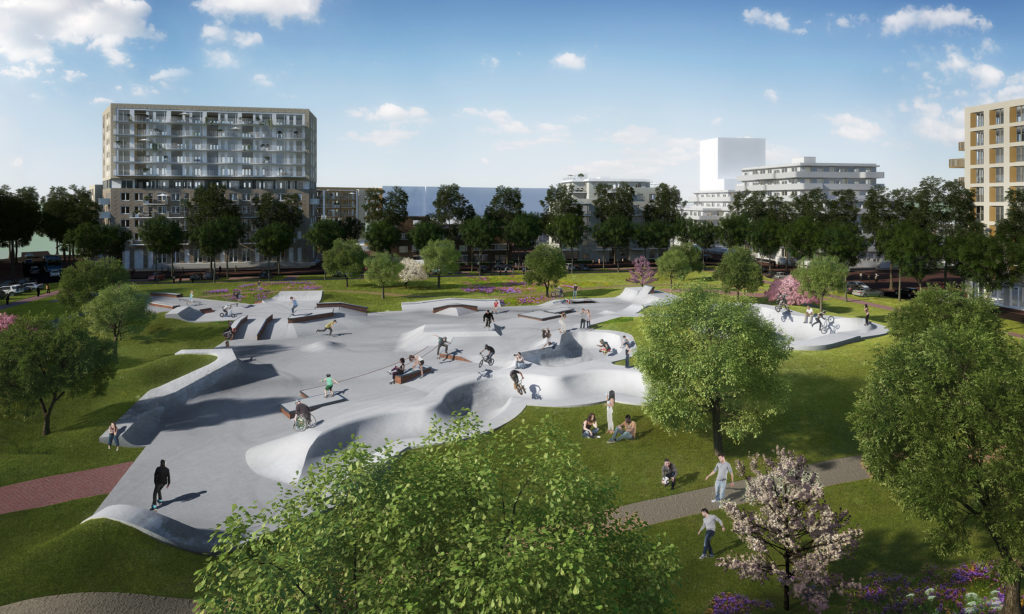 Rendering of our preliminary design embedded in the surrounding Sporthelden public park.