The Amersfoort bowl was built in 2006 and hadn't been looked after since. Our 6 step renovation process has made all concrete surfaces smoother than ever before. As part of the renovation we also fixed up the surrounding asphalt surfaces and the bank to flat connection leaving  the bowl in a better state than when it was just built.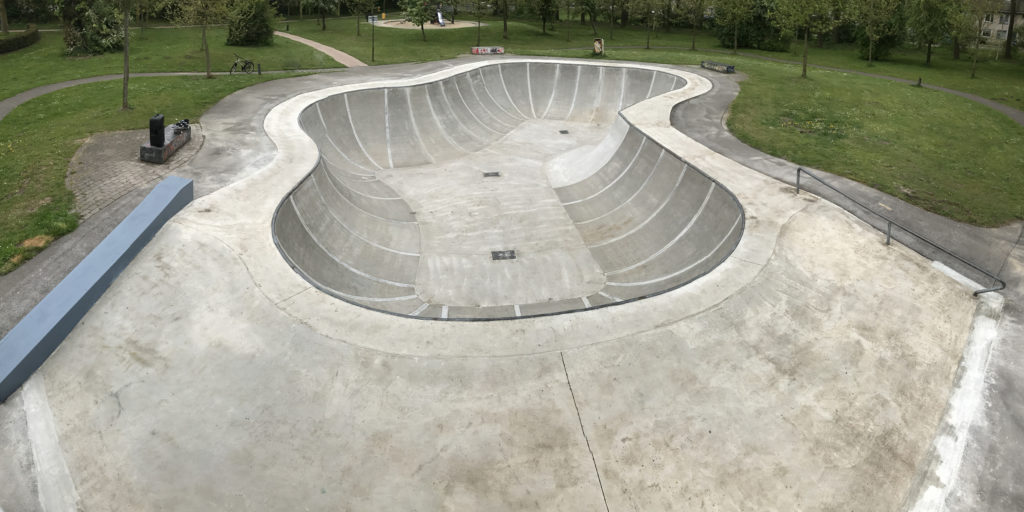 Due to it's modular construction all connecting seams had either come loose, were breaking apart or were completely missing rendering the bowl impossible to skate. All concrete surfaces showed different stages of deterioration because of the combination of poor craftmanship, vandalism and graffiti cleaning.
The bowl as you'll find it at Schothorsterpark in Amersfoort, come by and shred it!