The Marnixbowl at the Eerste Marnixplantsoen is considered to be the best concrete bowl of the Netherlands. Ever since it's debut in May 2005 the Marnixbowl has been sessioned by the best skateboarders and BMX-ers from all over the world. Built from pre-fabricated concrete elements this bowl has perfect transitions and a simple yet effective lay-out making it the perfect destination for all who like to ride. For it's tenth birthday the city of Amsterdam asked Concrete Matters to give the concrete bowl a complete maintenance make over.
Concrete Matters used five different steps to give the concrete the full treatment it deserved. First we had to get rid of all the paint & graffiti. After cleaning the entire riding surface we cut out all the seams connecting the pre-fabricated elements. Using special polishing techniques we grinded the entire riding surface giving the concrete a smooth finish again. We reconnected all the separate elements by applying a heavy duty two component artificial mortar. After letting the mortar settle we gave the entire riding surface it's second polish making the surface smoother then it had ever been before. To protect the top surface we used special sodium silicate to seal the concrete giving the smooth finish a longer lifespan. This process took Concrete Matters three weeks from start to finish and has resulted in a smoother then ever before skatebowl in the centre of Amsterdam. We treasure this piece of skateable concrete & look forward to many, many more years of skateboarding & BMX riding in the lovely Marnixbowl!
The Marnixbowl receiving one of it's legendary paintjobs in 2014.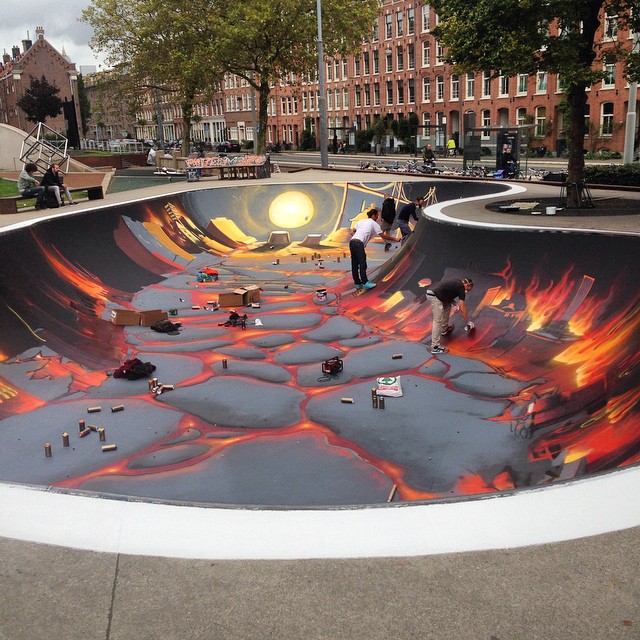 Step one: cleaning the concrete by removing all graffiti & paint.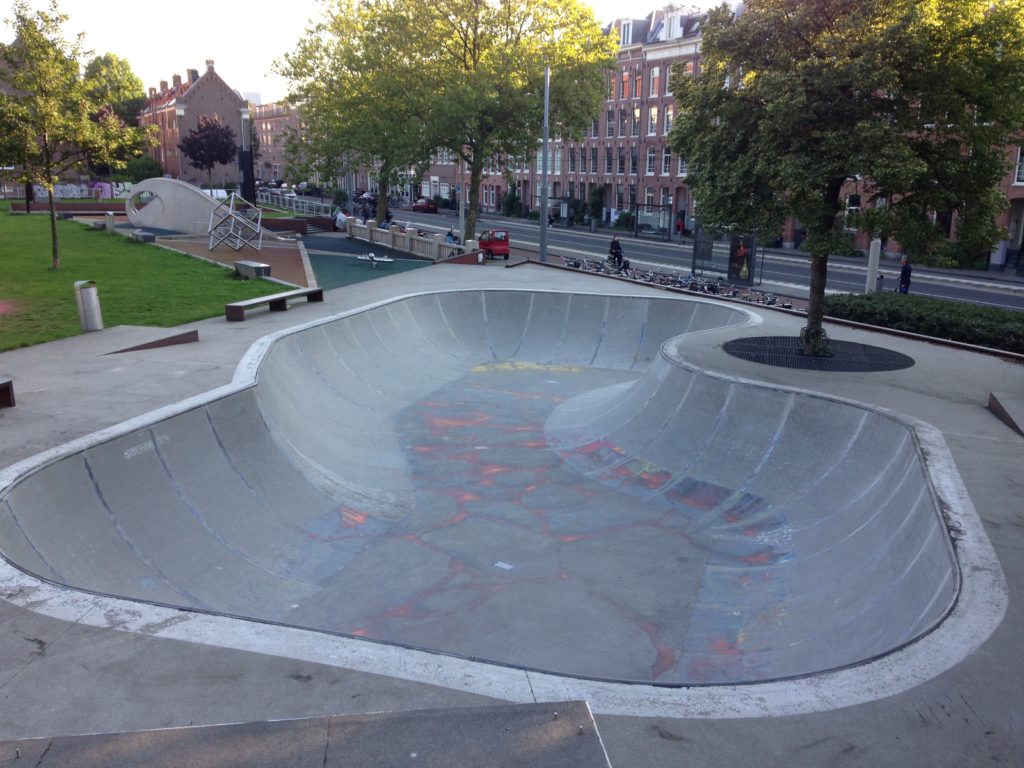 Step two: removing all the seams connecting the individual concrete elements.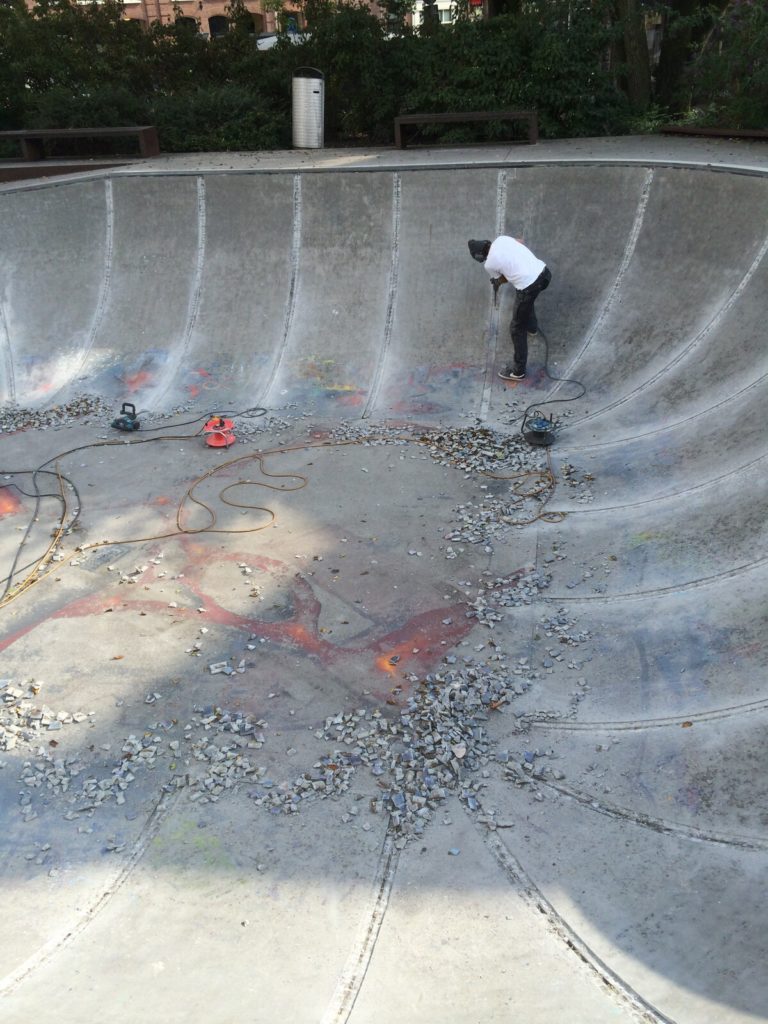 Step three: giving every inch of the riding surface it's first polish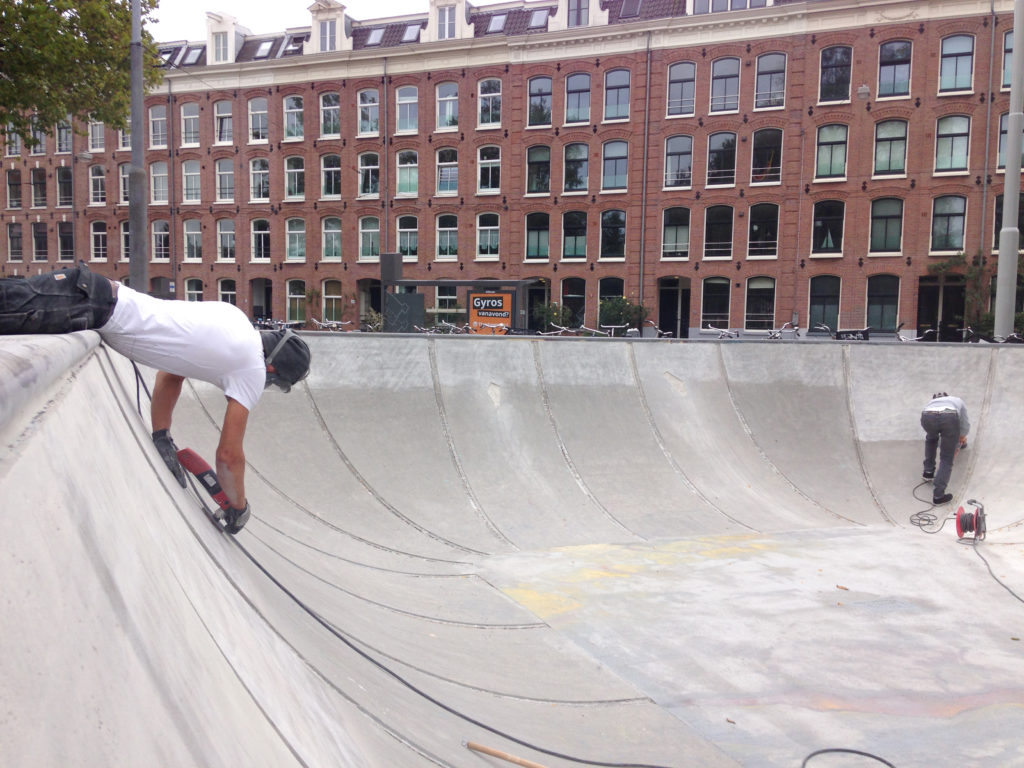 Step four, five & six involve filling up the seams and giving the concrete a second, more refined finish. After the concrete has been washed clean from all the dust we then sealed the concrete to give it long lasting protection against the elements and all the mechanical abuse it receives on a daily basis.