At the end of 2021 we built our last park of the year in the city of Oedelem, Belgium.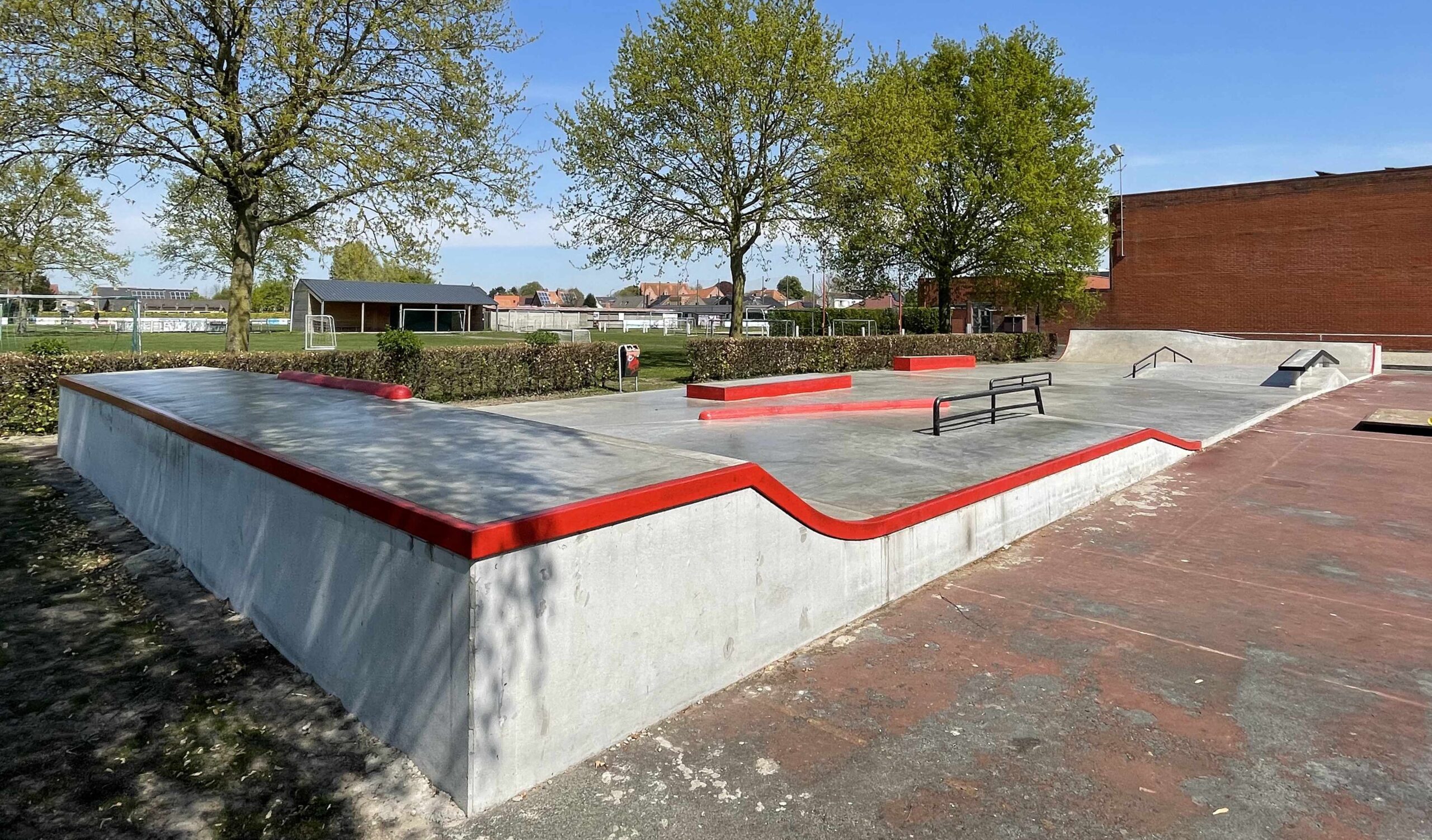 The locals wanted a bank to bank set-up combined with a quarterpipe and a bank/hip combo which we integrated into the final design making Oedelem a compact yet diverse & unique little streetpark.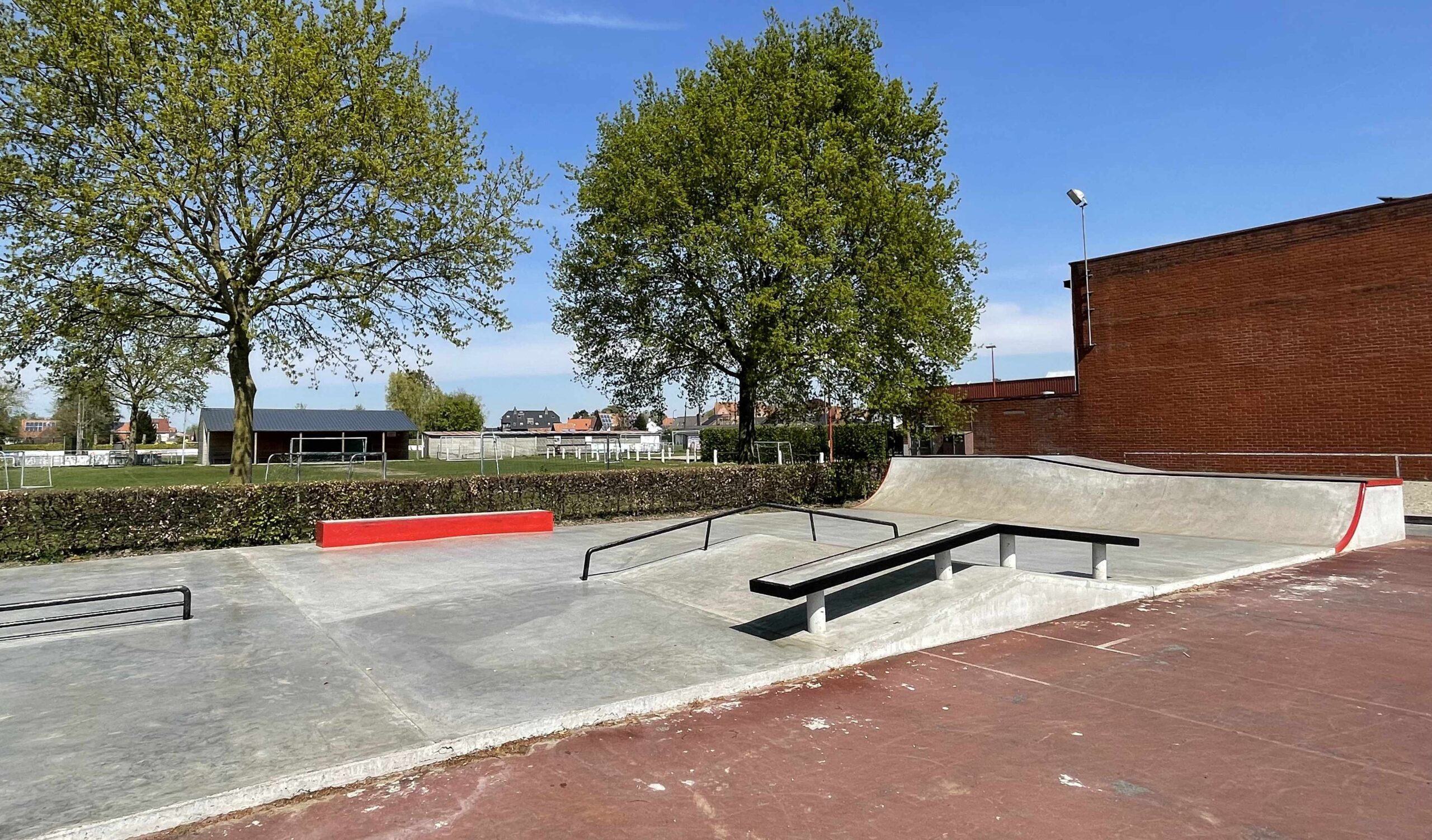 To optimize available funds we built directly upon the existing asphalt. To minimize our impact upon the environment we used second generation backfill materials for the different levels of the skatepark.